BEST PLACES TO SHOP ONLINE THIS CHRISTMAS | BLOGMAS DAY 15 ♡
There are a lot of places to shop at for Christmas. You can find good deals during the holidays at online stores if you do like to shop online. I do love going to the mall and shop, but sometimes I do like shopping online. What do you prefer, shopping online or the mall?
Anyways here are some stores that I love to shop at and always have a browse online once in a while. Each store has different items, which you can dress up, dress casual, work clothes, and more. I think these stores are great for anything you need, which some of their things are pretty inexpensive!
Zara offers different ranges of clothing from skirts, knits, tees, and sweaters. Zara is very stylish and it is definitely below designer clothing prices. For those who love fashion and want to stay on trend, definitely, check out Zara! Super cute clothes!
Forever 21 is a very trendy store as well by offering the most current fashions.They make high fashion styles very accessible to everyone at the most affordable prices!
H&M also has some affordable prices and very fashion trendy clothing. I love their shoe range and they're accessories. Their clothing also has a lot of great fashion finds, if you are a fashion follower!
Banana Republic is more on the pricey side, but they usually have great deals and can find some great clothing pieces that are very diverse, which you can wear to work and then go to a party after work. That is what I love about this store!
Hurry and shop! All stores have great deals and you can shop for your friends, family, and for you as well! These stores have great deals during the holidays, so go and start your shopping if you havent started!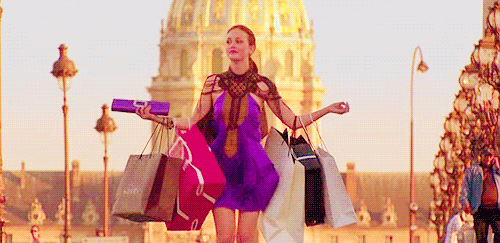 Email: taniaglozano@gmail.com